Get into the wonderful world of Epoxi resin with this workshop! You will learn to perform the ideal mixes for perfect curing. You will also learn to create different mixtures with liquid colors, thus giving a unique finish to your epoxy resin. In this workshop, we'll be using the epoxy resin in the creation of these mini trays.  
About the teacher: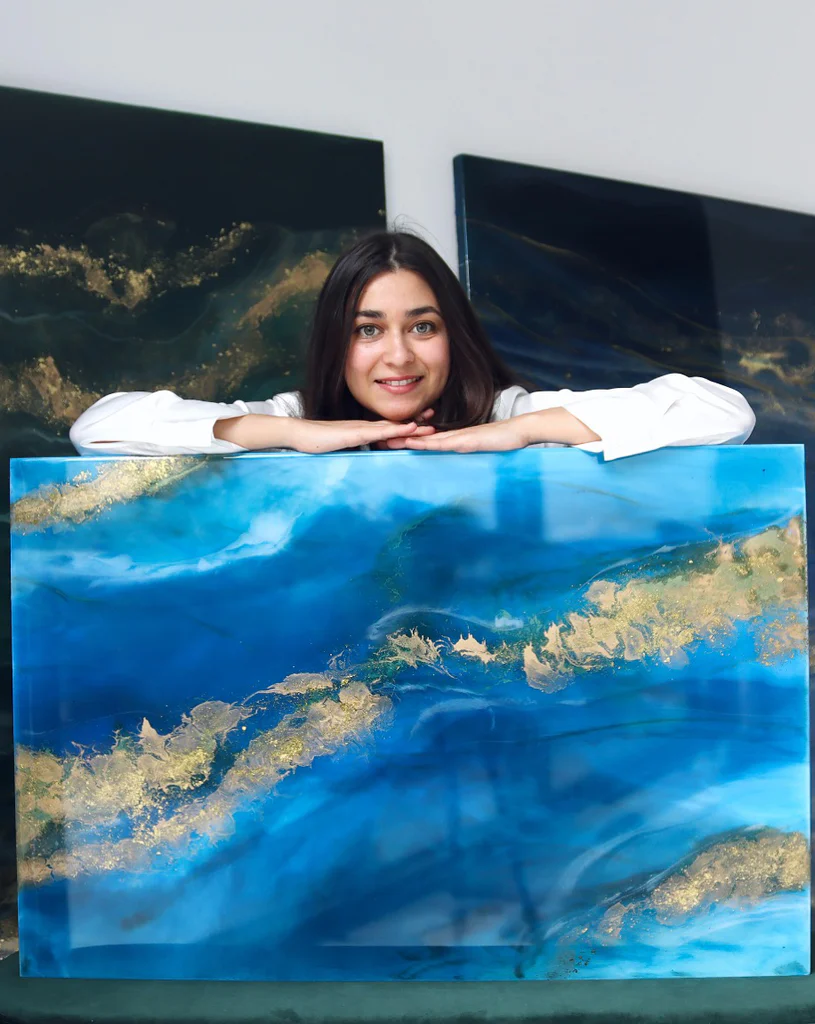 CELIUS ART is the project of the artist who teaches this workshop, Celia. A few years ago she created Celius Art for a purpose, wanted to feel good, wanted to feel free, wanted to be herself. She wanted to focus on what really made her vibrate. She wanted to create from its essence.
Her values as an artist are that her works are unique, authentic and exclusive. For her it is important to differentiate as an artist, so she has created her own technique and style.
Her greatest inspiration is nature, so in one way or another it is always reflected in her work.
But her art goes much further, her works have their own language, and every person who watches her work can see and hear different things. In fact, it is a game of reflection, a link is created between work and the soul.
However, her art is constantly evolving, always maintaining its essence and its values. Their pieces are easy to recognize, making them unique and with a clear identity.
For Celia it is important that her art can reach different audiences, so she has the Originals, which are the large format pieces and Home Decor, the small decorative pieces.
Celius Art is passion, commitment, art, creativity, energy, elegance, empathy, credibility, quality, adaptability, sustainability, responsibility, professionalism, honesty, freedom, balance, exclusivity, humanity, service, cooperation and simplicity.